FLEMING

Originally set up in Donegal in the northwest of Ireland by Robert John Fleming in 1860. Ownership of the company has remained in the Fleming family to the present, ranking as one of the oldest agricultural machinery companies in the UK and Ireland.

The Fleming factory is based in Newbuildings in the North West of Northern Ireland. The modern purpose built factory, was established in 1983 on a modest 1⁄2 acre site. Over the years the factory has had several expansion developments with the most recent being a £1.1m expansion which was completed in 2013. The factory is a purpose built state of the art manufacturing facility with an even greater emphasis on efficiency, quality & finish as well as allowing ample room for finished product, storage and dispatch all of which is managed from an up to date computerised administration block.
Today, Fleming Agri-Products use their 150 years experience to provide a product and service to their customers bearing the Fleming brand which has been synonymous with quality and strength for 150 years.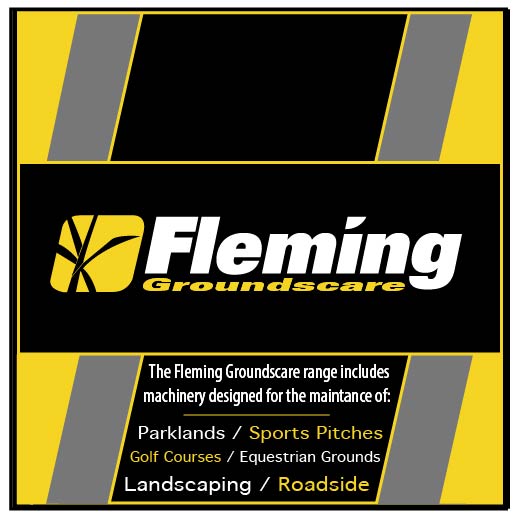 Review Groundcare Range Review Agricultural Range

Current New & Used stock below
---
There are no products to list in this category.