TESTIMONIALS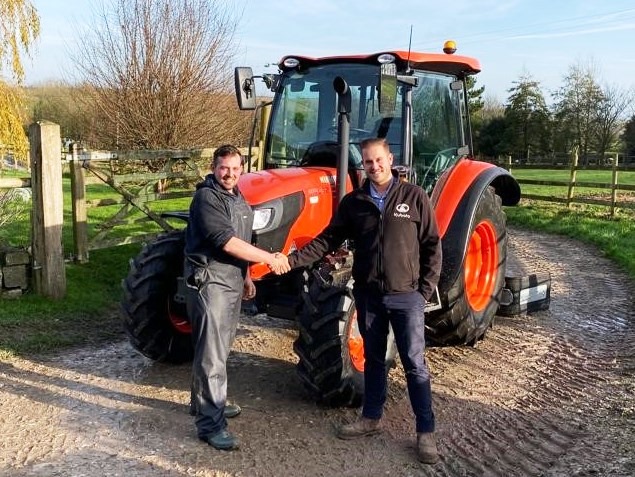 New M4062
(Dec-19)
Another Kubota tractor being installed to a local dairy farm that needed a new yard tractor. Charlie said "With the ability to work within low buildings and tight yards, our new Kubota with its excellent turning circle and low cab made this tractor more than suitable". Charlie was also very pleased that also included with this model as standard is air con, radio, 3x6 18 speed power shuttle transmission and 4wd. Charlie looked at other brands but none could top Kubota's offering in this class – which also came with a fantastic full manufacturers 5 year parts and labour warranty.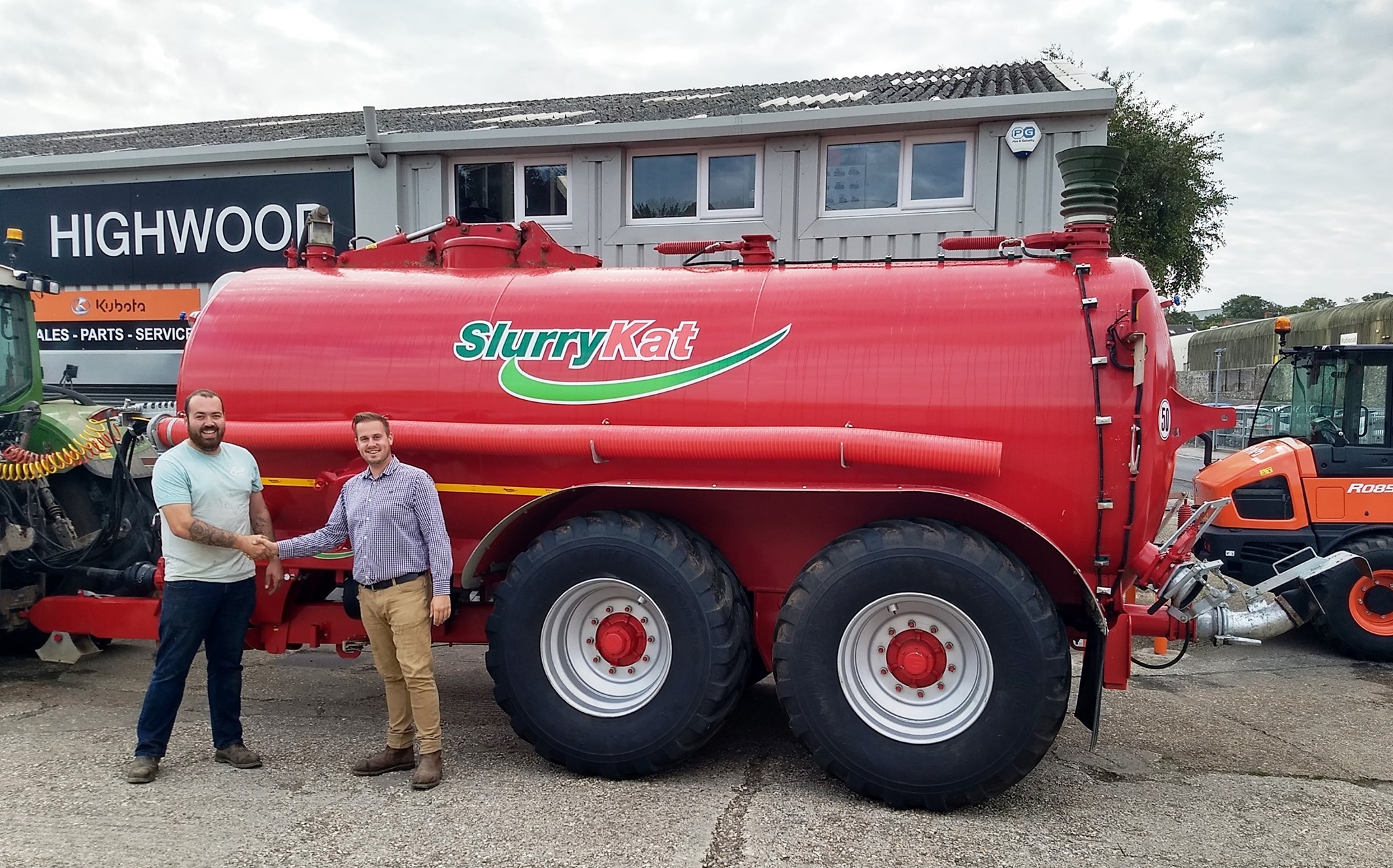 New SlurryKat Premium Plus Tanker
(Sept-19)
Our salesman Dan Waterman handing over a high specification SlurryKat 14000L twin axle premium tanker with top hatch, side pipe, high flow pump, rear chute and full sight to a great customer of ours from Axminster. James was really pleased with both the high specification, quality and output from this tanker. "Its just so straightforward, strong and well, just works!" said James.